While we've already established that it's perfectly ok to take a break during the holiday season, the raw reality is that a lot of creative types literally can't afford to do that. Bills need to be paid, gifts need to be purchased, and tax season is coming up quickly. If your usual kinds of work — commercial, wedding, whatever — is extra-slow during the chilly winter months, the lack of income can be an extremely stressful and even scary experience. But there are ways for photographers to make extra money during the holiday season. It just takes a little creativity and, possibly, some hustle.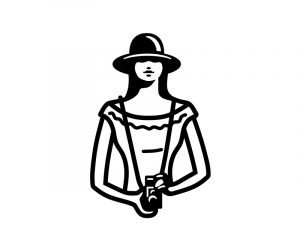 Here are a few ideas for how you can drum up extra money:
Make portraits. If you're usually a wedding photographer, portraiture if a fairly natural next step. Consider contacting some of your recent clients to see if they'd like to do a "first Christmas together" or a New Years' Eve shoot. These shoots tend to be short and sweet, and even if you just sell a few of the images, it can be a way to turn an otherwise lazy Sunday afternoon into a business venture. You might be surprised how many of your clients didn't realize they wanted to sit for a portrait until you send them a polite email. You can even add a line about portraiture in your digital holiday cards (you are sending out digital holiday cards, right?).
Sell Prints
If you're any good at photography (and I'm sure you are, if you're following this site), and you take a lot of photos, then there's a good chance that you've taken some really good ones by now, so good in fact that people are going to want to buy them. So why not sell them? This can be very easy to do and inexpensive, or slightly more difficult, depending on which you choose. Obviously the easiest way for anyone to sell prints is to sell them online through a third-party seller, who will do all of the legwork, processing the order, printing and sending out the photos, and providing you with a commission. There's no reason why you can't go through all your best photos right now, and upload them to a site such as ImageKind and start earning money from the prints you sell.
Another way, which is a little bit harder, is to print them yourself and sell them through shops and restaurants. Say for example you've taken plenty of nice photos from your area, you could approach a cafe or a restaurant, and come to an arrangement where they display and sell your photos, and all you have to do is print them and give them a commission – they get artwork, you get money. At the very least, you will have your photos displayed to thousands of people. Have you ever been to a restaurant and seen artwork hanging up with a price on it? That's what that is all about.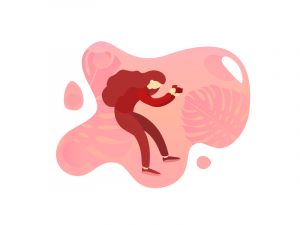 License through Flickr & Getty Images
A little while back, something very interesting happened on Flickr, which has helped thousands of people to start earning money from their photos. If you have a Flickr account, you can now license your photos through Getty images so that when people see them, they can pay to use them, and earn you money.
Flickr members can turn on a "Request to License" link on their photo pages. The link will show right next to the licensing information. When a request is made, Getty Images reviews the photographer's work. If it's suitable for the program they'll contact the Flickr member and help handle details like permissions, releases and pricing. I would recommend only showing your best photos on Flickr though, not full albums, because you want to try and impress the nice people at Getty Images.
This is something that everyone here should be doing, and you can learn more about how it's done here. NOTE – This is currently closed for the quarter due to high demand, but keep it bookmarked.
Local Paper
I've had a few friends who have started out like this, as they have contacted their local paper, and worked with them to earn money from their photography. There's two main ways that you can do it. Firstly, if you have a strong portfolio of images, and an established relationship, then you will begin to find yourself in a position where they will be contacting you when they need a photographer (and they will need one). From here, so long as you have the aspiration, you can expand your portfolio and move onto bigger and better things.
The second way you can work with them is to go out yourself and capture local events or new stories. You'd be surprised how easy it is to get a press pass for local events, I've done it before and people haven't even asked to see a portfolio, or who I work for. You can then take these photos to local papers and start to earn money (always charge them, they have a budget for this sort of thing), and get published. Pick up the phone and call your local paper today. In my experience, a phone call is a lot harder to ignore than an email.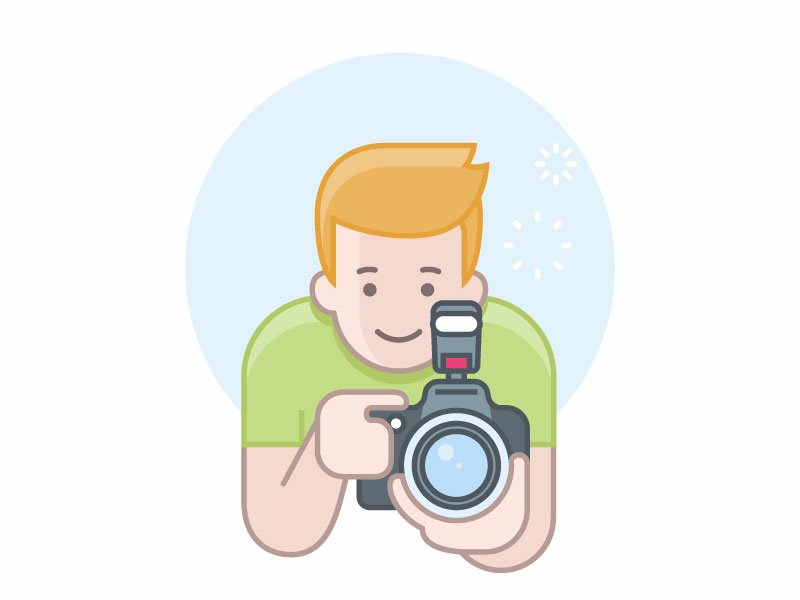 Stock Photography
We've all heard of stock photography before, and it's similar to what Getty is doing with Flickr, only you go about it in a slightly different way. Instead of waiting for your photos to be found, you can submit them to a whole variety of stock photography websites, where you add keywords, and people will find them, and if they're what they're looking for, they will buy them. When I say buy, I really mean license, because you can continue to sell photos time and time again, and make a good living if you have a large portfolio. Commissions vary depending on the site you use, but here are a few to consider: iStock, BigStock, and ShutterStock.
Club Photography
This is a very specific type of photography, that's listed here for a reason, rather than just a generic 'find work', and that reason is because it's easy to get into. Seriously. If you ever go to a nightclub, and I mean a proper one, not some bland chain club where they charge you an arm and a leg to get in, I'm talking about local clubs with well established promoters. These promoters all want photos from their club nights, and you can be the one to provide them. It's worth the promoter paying for a photographer to come along and take photos, because these photos end up on Facebook and are used to promote the clubnight.
If you go to many clubs, then you'll probably notice that the majority of the photographers are in their early 20's, and living locally, students perhaps. So you don't have to have the greatest experience in the world to get work. If you want to expand your photography before you start looking for work, then go down to a clubnight with your camera anyway. I have NEVER been stopped from going into a club with my camera, because the bouncers just don't care, and neither do the promoters. As a little added bonus if you enjoy this sort of thing, you start going to a lot of gigs for free. Go out tonight with your camera and take some photos at a local club/gig/event.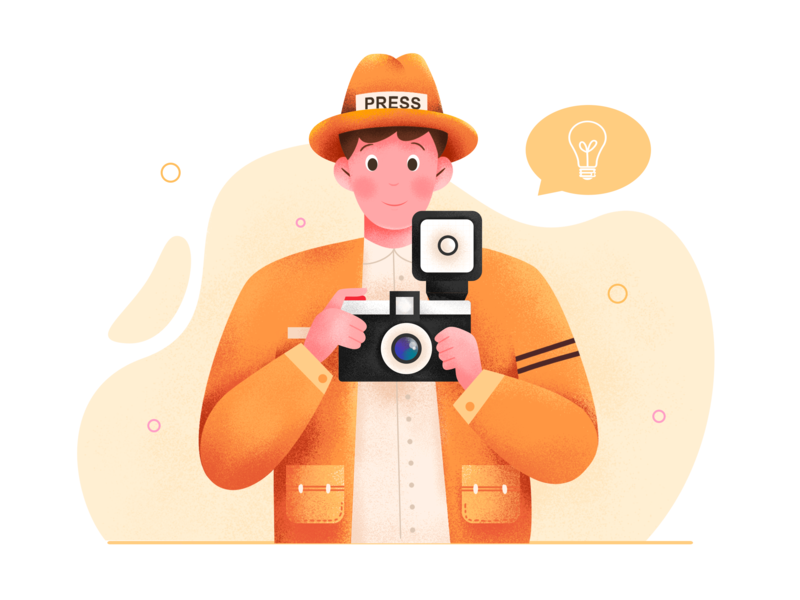 Sell Your Photography Gear
There's a bit of an ongoing joke with photographers that the best way to make money from photography is to sell your camera. And it's true, earning money from photography can be hard, but I think I've shown you enough posibilites in this post that hopefully you don't do that. But, I'm sure there is plenty of photography gear you have lying around that you're not using anymore. I've got old film cameras that I don't use, because I have so many, and at least three lenses that haven't been using in the past six months (I've upgraded). There's no point in having these lie around, collecting dust, you might as well sell them to make some money, or if you're feeling really generous, you could give them to a friend who's starting out.
Another great way to make money is to go to flea markets and look for old cameras, and then take them to shops, or eBay, and earn a profit. It does help to know what you're talking about though.
Assist
Assisting as a photographer is one of the best ways to find work, and start making money fast. You will need a strong portfolio if you're expecting to go and work at weddings and such, with a camera, but there is high end work, such as fashion, where you won't get behind the camera, but still gain experience and money. Photographers often need assistants on jobs, and you should expect to be compensated for your time, and the biggest advantage of all is that you don't have to look for the work, it comes to you.
The hardest part about getting started in photography, is finding people who are willing to pay you the money you want, for the work you're good at. If you're assisting for a photographer instead, then they have all of this set up, and you will start to learn how it's done. Take some time now and find local working photographers in your area, and contact them, asking if they would like an assistant. Offer to do the first time for free if you like, because if you're any good, then they will want you back.
Teach / Blog
Starting a blog is a great way to get your photos seen. With the exception of about 2 posts, all the photos on this website were taken by me. But not only that, but I make money from this website. See those adverts on this page? I get money every time someone clicks on them (please don't click of them for the sake of it, only if you like what they're offering). Granted, I don't make much money from this site, it's more of a labour of love than anything, and it's not paying any bills yet, but I still do make some money. If you're interested in blogging, and want to know more, then I would suggest that you visit IncomeDiary as that's another site I write for, and you can learn a lot from there.
If you're not really interesting in getting into a rather competitive market, which takes a lot of hard work and dedication, then I would suggest teaching. Not everyone can learn from the internet, and if you have the ability to teach, then you can reach out to those people, and show them how it's done, one on one. A good teacher can make a good living, whether it's from group classes, or one on one sessions.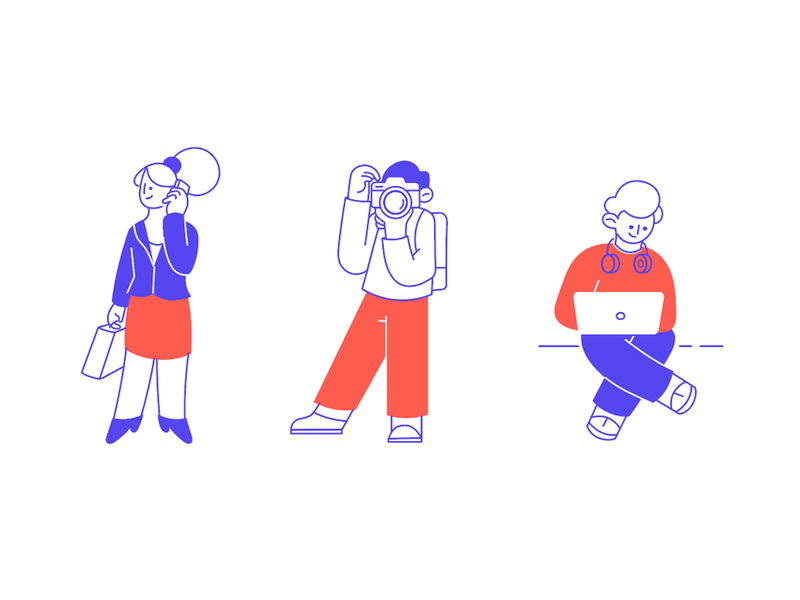 Competitions
I think this is one that most people seem to forget about, probably because they think that they're not good enough, but I assure you, you are. I went round one of my model's house and up on the wall was a pretty terrible photo of her when she was younger. It looked like a friend had taken it in a playground. It turns out that some photographer won $2500 for it in Canada. My jaw dropped. I couldn't take my eyes off the thing, it was just so… average.
It doesn't take long to enter a competition at all, and if you're stuck for which ones to enter, then I suggest this website. At the very least, it will get your work out there, and maybe even critiqued if you're lucky.
Join a tour company
Travel and photography go well together, so why not earn money from photography this way? One way to do that is to join a tour company and take photographs of their clients. An example like this is to take photographs on a cruise ship, or perhaps a theme park. The onus is on the photographer to produce results within a set criteria, so this isn't for everyone as artistic license might not go down well. The job comes with targets, and you will need to take a certain number of photos per day.
The nature of this work can often be seasonal and another option is to photograph vacation programs such as those offered by travel for teens, where part of the job is to photograph the participants and locations they visit.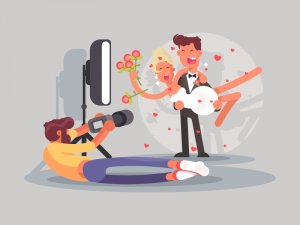 Become a wedding photographer
We've all seen the internet meme showing the professional photographers work versus someone who's just picked up a dSLR. Wedding photography is competitive, so if that puts you off you're in the wrong game. The key is to produce a high standard of work for your clients. But how can you do this if you're new?
Get good at portrait photography, weddings are about people!
Learn how to use a flash, there are a lot of low light situations at weddings.
Become good at retouching photos using post-processing.
Read articles and books about wedding photography.
Get a job as an assistant to an established wedding photographer.
The above will give you a good grounding for what's needed. Wedding photography is a niche that isn't for everyone, there's a lot of pressure and you need to be calm. You also need to be a great business person, as you do with any field where you want to earn money from photography.
Photograph couples and events for a fee
If you're a wedding photographer the chances are you also offer these services as well, as couple's photos can often lead to you being their wedding photographer. Photographing events is another skill that needs a good portrait photographer who can react fast in a dynamic situation to capture "those moments", yet is also be proficient at staged group shots.
This type of photography business can be distinct from wedding photography though. It can be run by someone who works as a magazine photographer to supplement their income there. It's always a good idea to get model releases from this type of work. If the client agrees you can earn additional income from licensing images for stock.
Work for magazines
Earning money from photography is great, it's even better when your work is published. The magazine market is a tough one though, with the money that's available to publishers going down, which results in lower commissions as well. Here are a few steps you can take when looking to break into this market.
Learn to write – This is the most important thing you can do. Publishers love to have the whole package, if you can provide images and text you're at the front of the queue.
Work for free –  A small magazine published by volunteers is a good place to start. Your chances of getting published, and getting tear sheets are much higher this way.
Work for a fee – You now have a portfolio of work, and you've been published. Look for new magazines to work with, but this time those that have a budget to pay you.
Be unique – Have a story that's so compelling the publisher can't ignore it. That will mean going the extra mile to find it. There may be some risk, for example visiting a sulfur mine to do a photo essay of the miners.
Do your market research – When you're looking to target a magazine make sure you know the style of content they usually publish. Look to offer them a package that is the same as their previous work, but with a different flavor.
Find the publisher – Use the contents page of the magazine to find the name of the publisher that produces it. This is the person you need to e-mail with your pitch.
Sell your work as fine art
Selling your photos as fine art is yet another path to go down. Work that has a recognizable signature style, and which is not generic does well here. You are looking to produce work that people want to hang on their walls, and that has a message. Once again good marketing will help you to succeed in this area, and things like magazine exposure are great if you get it. The following is advice you can follow to enhance your chances of success in this area.
A project – Go with a project that has a consistent theme. Show your friends this work digitally to get feedback on the interest in this work.
The venue – Is the venue somewhere people visit? Your chance of success will be better at a popular venue, of course you may need to pay for access to it.
Promote – Make sure you have good fliers, posters, and perhaps a magazine feature on your work.
Print size – It's great to print large, but will those large prints sell? You could end up with a lot of leftover frames that you will need to store.
Merchandise – Not everyone will buy the frames you have on display, even if they love them. Smaller items such as postcards or a coffee table book are great ways to diversify your income from an exhibition.
Online art – Have your work available to buy online through a website such as imagekind.
Guestbook – Have a guestbook available for those who enjoyed your work to sign.
Become an educator
The volume of people with a camera of some description is huge these days. Those photographers are also all potential students, if you have something people wish to learn. Once your work is popular the next step is to offer workshops to people wishing to learn your style. These can be face to face or done online. This may be the most lucrative area of photography income today, with people realizing this it has become a competitive field. How can you earn money from photography this way then?
Write a book – Choose a topic from one of your strengths, and write a book about it. It's much easier to produce e-books and self-publish them. There are still traditional publishers who print though, and it's a great experience to publish a book through one.
Write articles – This again can be online or in print. This website, Digital Photography School, is always looking out for new writers.
Workshops – Once your name is out there and your style of photography popular, the chance to run workshops is a good option.
Mentoring – People always want to learn from the best, if you're a leader in your field then you can offer people one-on-one tutoring.
Online videos – It's not possible to meet everyone face to face, this is where a video is great. You can offer a course of video content that's either pre-recorded or live.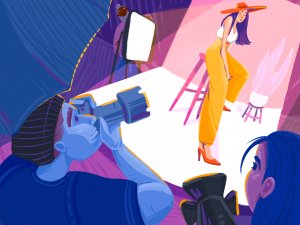 Work as a press photographer
This is similar to working for a magazine, only you are photographing current affairs up to the minute. Many photographers who work in this field are very experienced and work with an agency like AP, Getty or AFP. Once again you don't just walk into this field, and you'll need to get experience first. When there is an opportunity to take photographs of a newsworthy event get out there and take some photos to hone your photojournalism skills. If you have a great photo try pitching it to a newspaper directly. If you can get yourself known it could lead to future work.
Product photography
This is similar to stock photography only you will be commissioned to photograph items that a company sends you. You will need to have great knowledge of lighting setups to photograph the items in a clean way, ready to be displayed on website or in magazine catalogues. It's possible to do this as a freelancer, you may also apply for a job with a professional company specializing in this.
Take photos of tourists
Another type of photography that's become popular in recent times is hiring a photographer for your trip. This is different to joining a tour company though. This is usually a day long photo-shoot for a couple or family that want top grade photos from their trip, which they can show off on social media. This work combines the skills of a good travel photographer with that of a portrait/wedding photographer. It's essential you have good local knowledge of the place you're photographing, you'll be as much a tour guide as a photographer. If you want to try your hand at this you could self-promote or use a company like shoot my travel.
There are many ways to make money from photography, the above are some ideas that you could pursue. Though touched on with product photography, food photography can also be very lucrative. Have you used stock photography before? What's your experience of micro and macro stock agencies, what's your top selling photo?
Is there any advice you're looking for before you look to make money from photography? Please share your experiences with us in the comments section below. And Share this post if you found it useful. We'll be looking forward for your feedback on this.