Yes there's a first time for everything — and it's finally time for your very first web design project! While landing your first pip is a huge accomplishment in itself, keeping your first client happy requires a whole different set of skills. You're not just a designer or a developer — you're a project manager, and offering a great customer service experience is essential for winning over your clients' repeat business, so you'll need to be on target from day one. But where should you begin? You may not have learned so much project management in school, so we'd like to offer up a few tips. The infographic below outlines every stage of the web design process from start to finish. The first step of a web design project is learning what your client wants: her overall objectives, the purpose of the website, her audience, the features she requires. Remember, this is her project, not yours. You're here to bring her vision to life — and hopefully, to offer some creative insights that will make the website even better than she imagined.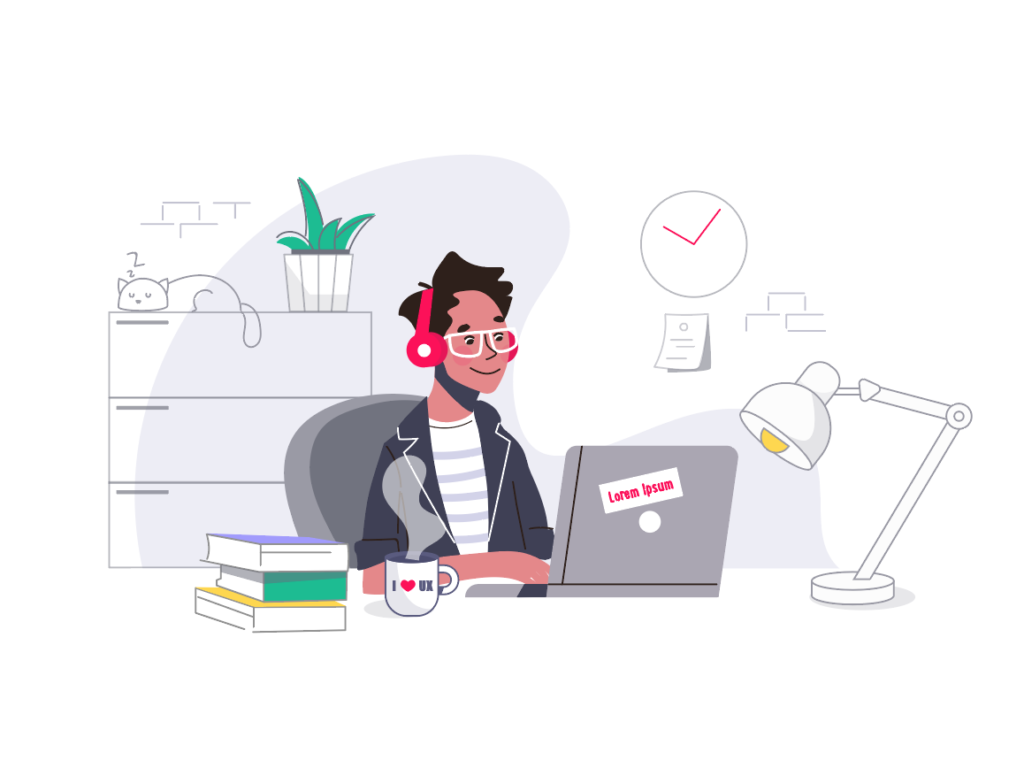 You'll need to know your client's goals up front, because that's how you'll determine budget. Next, outline budget and timeline in a written agreement. This agreement holds your client to her side of the contract, but holds you accountable, too. So you've set expectations up front — great! Now you need to do a little research. Part of your job is determining the best possible user experience for the site, and that usually means creating user personas to determine how to meet the needs of target users. Every great website serves a purpose and facilitates that purpose to the greatest degree possible, so that's what you'll want to deliver! At least, we think you do.
The wireframe that results from all this research and planning helps to make your plans clear to your client. Managing your client's wireframe feedback can be challenging, but here's a rule of thumb: if she makes a suggestion that you think will hurt the aesthetic or functionality of the site, push back in a polite and professional manner — after all, the client isn't just paying for your skills, she's paying for your training and expertise. But in the end, this is her website, not yours. Balance your professional opinions with the demands of your client and you'll make it through this stage unscathed.
Now it's time for the coding — your favorite part! But once all the coding is done, don't forget to run diagnostics and check for browser compatibility. Turning in an untested site is one sure way to look unprofessional in your client's eyes.
When you were in school, you probably thought the coding would be the hardest part of your future profession, but managing a project can be just as challenging. Luckily, keeping your clients happy can also be the greatest reward of a site well-built.
Where do you start from?
If you're new to the web design, you might be wondering where to begin. He/She likes to start by making sure they are clear on the client's expectations:
The first thing I do when starting a web design project is try to ascertain what sort of functionality the site requires: is it e-commerce; is it membership-based; do they wish for their viewers to have some kind of interactive experience?
In other words, start by listening. But sometimes listening requires some probing and digging beneath what clients say to figure out what they actually need:
Often, clients will enquire initially saying they "just need a basic website" but when you question them, ask about their business, the processes they use and the ways in which they use their website, it quickly becomes apparent they might need a customised solution.
That said, knowing what is—and is not—technologically possible is important. He/She explains:
Starting with technology and functionality is always the first step. There's absolutely no point in designing or building a mac-daddy site if it doesn't DO what it needs to do to make your client's job easier. Having good knowledge of all Rocketspark's features and add-ons makes it easy to recommend solutions and form the basis of a website quote and plan.
Make your team ready
If you are not alone who will be working for the project then start making things done in modules, so that when you collaborate them, a fresh new and designful things built up.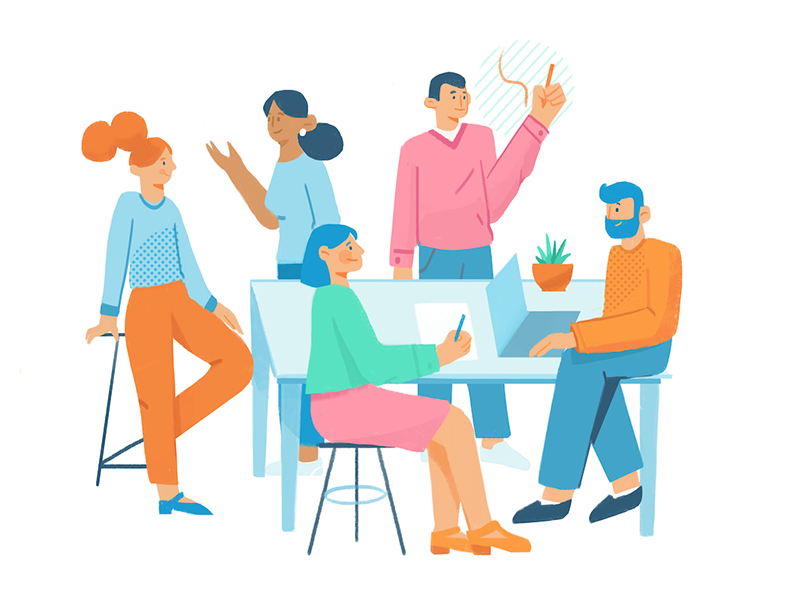 But if ?
Don't skip on the briefing process. It can be tricky to invest "extra" time into a project that you haven't gotten across the line yet, but spending the time and asking the questions upfront will save you time, effort and money down the track. It may even make you money as you can add extra fees to your quote for functionality that you otherwise may have missed the opportunity.
And what do I need from the my client ?
"I'll get back to you after this weekend" is a promise we hear a lot often, but one that often goes unfulfilled. Clients are well-meaning, but busy. That's why we like to be proactive:
We often feel like the web design role is one of a Project Manager. It's the co-ordination of technology and functionality with SEO and stories, branding and graphics, photography and videography—and then the ability to bring all of those things together into a seamless end-user experience.
If your client doesn't know where to start, they'll be tempted to procrastinate. For that reason, you might need to guide your client through the process:
We ask our clients for all of the things we've listed [in the quotation above] and we talk about the importance of each and whether or not it be wise for them to invest in each of those areas, rather than doing it themselves.
Want a deposit?
Absolutely. Nothing says "I'm in" like cold hard cash. And don't make it too small either, because a token deposit won't command the level of commitment that a more substantial one will. So how much should you stipulate? For a $1,500 – 3,000 (Approx. ₹1,06,563.15 – ₹2,13,126.30) project, a 50% deposit would not be unusual.
Yep, that's significant coin, but then that's kinda the point. They've paid, so they're motivated to see the project through to completion. Clients will sometimes be reluctant to make a large down payment, but stick to your guns; a deposit is standard practice for the industry. Without a financial commitment, clients may delay the project or even pull the pin on the project entirely. No matter how well you set and manage their expectations, some projects will stall through no fault of your own (e.g., waiting on clients to supply you with web copy). If you haven't requested a deposit, it could be a long time before you get paid. Better to lose a potential job by requiring a deposit than pour in hours of work only to find the project stuck in limbo with no sign of payment on the horizon.
Here's something else to consider: when quoting a job, it can pay to include a condition that requires payment for work done in the event the project stalls. State that if you're waiting on a client for more than three weeks, you reserve the right to invoice them for the work done thus far. That means you get paid for the work done, even if there are further delays on the client's end. Fair's fair.
Conclusion
As you can see, the simple idea "I want to make a website" generates a long to-do list, which only grows longer as you think about it. Soon it may look overwhelming, but don't panic. You don't need to answer all the questions and you don't need to do everything on your list. What matters is to have a vision of what you want and how to get there. Once you have that clear vision, you need to decide how and when to do it. Break down big tasks into small, actionable steps. And those small steps will add up to great achievements.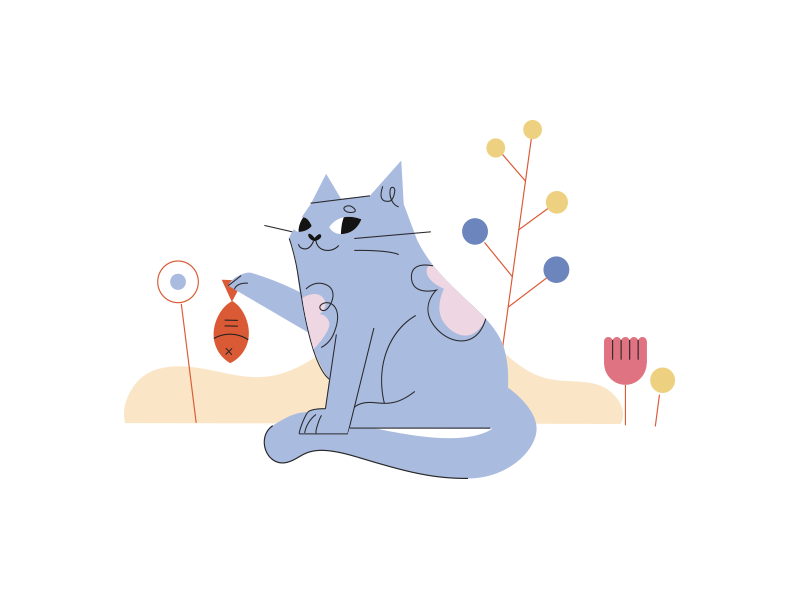 I hope you like my article, so share it and leave a comment below and if you have any questions or need any help regarding starting a new design project, just ping me on my email which you'll find on my website i.e. https://awtani.co.